The Mayday Mile is a major fundraising initiative of the RNLI. 150 people drown in UK and Irish waters every year. And this summer, thousands of people will get into danger by the water. Ordinary people enjoying days out with family or friends. It happens so easily, and it could happen so easily to one of us or to someone we love. Locally we also have the terrific resource of the rivers and sea, fishermen can be at risk, sailors and other boaters.
The RNLI are determined to be there when they're needed most. Usually, RNLI lifesavers answer mayday calls and go to rescue others. But, this May, it's them who are asking for OUR help
So in order to support our local lifeboat station at Dunmore East, a group of us are planning to walk from Cheekpoint via the old coastal tracks and seashore on Sunday 22nd May a distance of 22 KM. The core of the crew is my family and friends including my brother Robert, Damien McLellan and Breda Murphy who along with myself Andrew Doherty will chat as we walk about the rich heritage and maritime lore of our area including stops at Hurthill, Passage Hill, Crooke, Woodstown, Fornaght, Creaden, Killea and finally Dunmore East. My wife Deena will be our driving support.
If you would like to join us for any of the walk at any stage of the day you will be more than welcome. All donations will go to the RNLI. To get a sense of the journey, here's the walk we completed last year.
And building on last year we will also have some RNLI-heritage related stories which will be published on my blog throughout May courtesy of David Carroll, highlighting the importance of our local RNLI station and what it means to the community.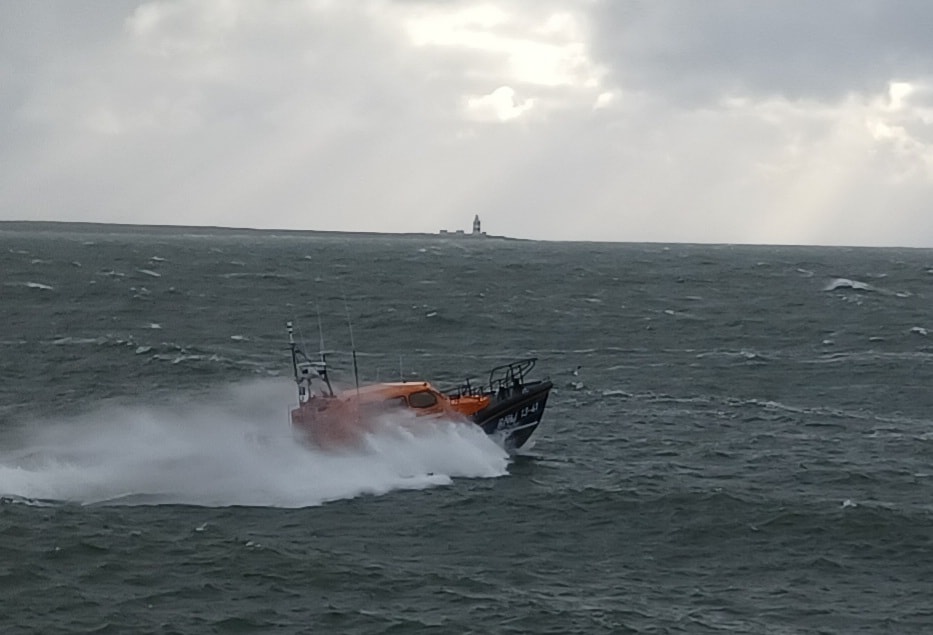 We are doing this as part of the Dunmore East Team – for more details or to donate to the wider team find the details at this link