For Irelands Heritage Week 2020, Deena and I will host a series of guest blog posts each day on the Placenames of the Three Sister Rivers, the Barrow Nore and Suir. Starting on Saturday 15thAugust, we will post each day culminating in publishing a new webpage on Sunday 23rd August of an A-Z of Three Sisters Placenames.
There is magical element to the South East of Ireland that seems to go unnoticed and underappreciated. It's the magic of the rivers. A collective network of over 320 miles that is home to fish, birds, mammals and humans. It was Irelands first great highway, the route where ancient peoples journeyed in settlement, were sustained by its bounty and gave thanks with stories of myths and legends.
These rivers number three. The longest is the Barrow, An Bhearú at 120 miles (192 km) long. It rises in the Slieve Bloom Mountains in Co. Laois. The River Nore, An Fheoir is 87 miles (140-kilometre) long and rises in the Devil's Bit Mountain in County Tipperary. The Nore joins the Barrow just above New Ross and flows southwards to meet the third river. The third is the River Suir, Abhainn na Siúire, 115 miles (185 kilometres)long and although slightly shorter than the Barrow it is actually more powerful. Like the Nore it rises in the Devils Bit in County Tipperary. The three Irish rivers that meet at Cheekpoint and flow out the estuary are collectively known as the Three Sisters, An Triúr Deirfiúr.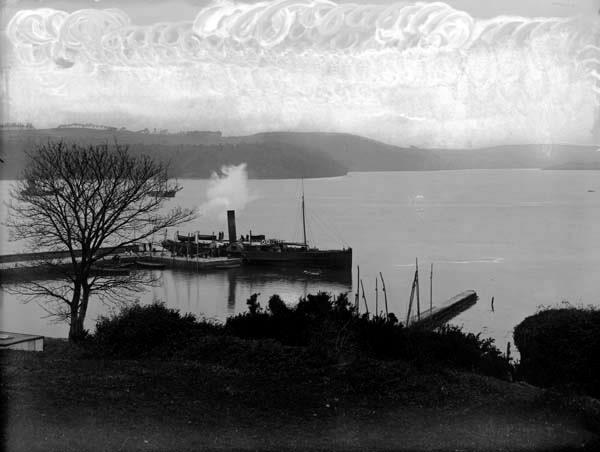 My earliest memories have been the rivers, in all their moods and in all their varied beauty. Winter or summer, daylight or dark, there's a special quality to the water, that just like trying to hold it in your hands, when I try to capture it in words it runs away. One of the tangible qualities that I can grasp however is its placenames. Some locations have numerous names, others are elusive, perplexing, mysterious. Some are descriptive, geographic, basic even, whilst others are historical, defined by human habitation, influence or notable events. All however have a special charm, all collectively add to the story that is the three rivers, and some we intend to capture for this years Heritage Week.
Deena and I have been involved in Heritage Week every year since 2005. This included walks, talks, exhibitions, re-enactments and collaboration with a wide variety of local groups, individuals and organisations like the Office of Public Works. Due to the Covid 19 restrictions, we needed to try something different. So we moved it online. And in an attempt to engage people we put an invite to people who have worked with us before, or who we knew had a shared interest in the rivers.
On each day of Heritage week at least two stories will be shared online at Tides and Tales. There will also be daily social media postings where others can get involved using the hashtag #HeritageWeek2020 and #ThreeSistersPlacenames. Or if you prefer email a piece to tidesntales@gmail.com. Our hope is to encourage others to get involved, by sharing their own favourite placenames. The project will culminate on Water Heritage Day with a new webpage with an A-Z list of placenames showcased through a wide range of mediums including stories, poetry, photographs, and art.