My wife Deena and I have participated and/or coordinated an event for every year of Heritage week since 2005. For this years event we initiated an online project exploring the placenames along the Three Sister River network of the Barrow, Nore and Suir. The event ran from Saturday 15th with twice daily storys from guest authors and concluded on Sunday 23rd August, Water Heritage Day with a new webpage; An A-Z of Placenames of the Three Sisters.
These rivers have provided a vibrant artery and resource for hundreds and perhaps thousands of years. Families were reared on the rivers and it sustained fishing, boating, recreation and transport. Each headland, bay and in many cases even rocks had/have names associated with their locations. What follows are the names I have managed to capture. I have no doubt that this will be added to in the coming months. Any feedback or ideas welcomed to tidesntales@gmail.com
A
B
D
E
F
G
H
I Inistioge, Co Kilkenny
J
Johnny's Lane – Crooke, Passage East, Co Waterford
K
L
M
N Nuke or spelled Nook by others lies on the Wexford side of the estuary, along the Shelburne Banks
O Ormonde Castle, Carrick On Suir, Co Tipperary
P
Q
R
S
T Meeting of the Three Sisters – the three rivers meet at Cheekpoint, Co Waterford and it was once a popular geographical attraction.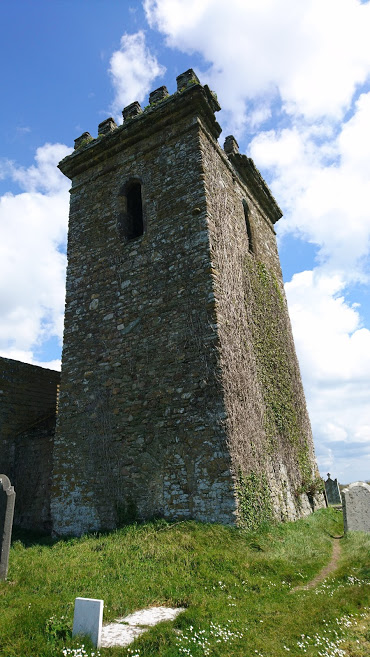 U Shanoon, Sean Uaimh – "Old Cave" Ok a bit of a reach, but I needed at least one U! Actually there are serveral cave placenames around Dunmore but the tend to be more along the coast as I understand it
V Vadrefjordr – the Norse name associated with Waterford
W
X
Y
Z
Many thanks to a variety of people who have helped me with this project. Obviously its not completed, and perhaps such a project never can be. I really appreciate the assistance of Brian Forristal, a kindred spirit who loves the lower Barrow and writes beautifully about it. Thanks for the photos of Brian Walsh and Redmond O'Brien and those awsome videos of Mark Power. Ray McGrath has helped me through previous published work that he has done. I also owe a debt of gratitude to all those who have contributed stories to this project. My thanks also to Ann Phelan, Community Water Officer, Local Authority Waters and Communities Office, Kilkenny for the encouragement.
Some other resources you might enjoy:
Author Michael Fewer's book Rambling Down the Suir, takes a journey down the river by boat, car and on foot, following the river's course from its source to the sea.